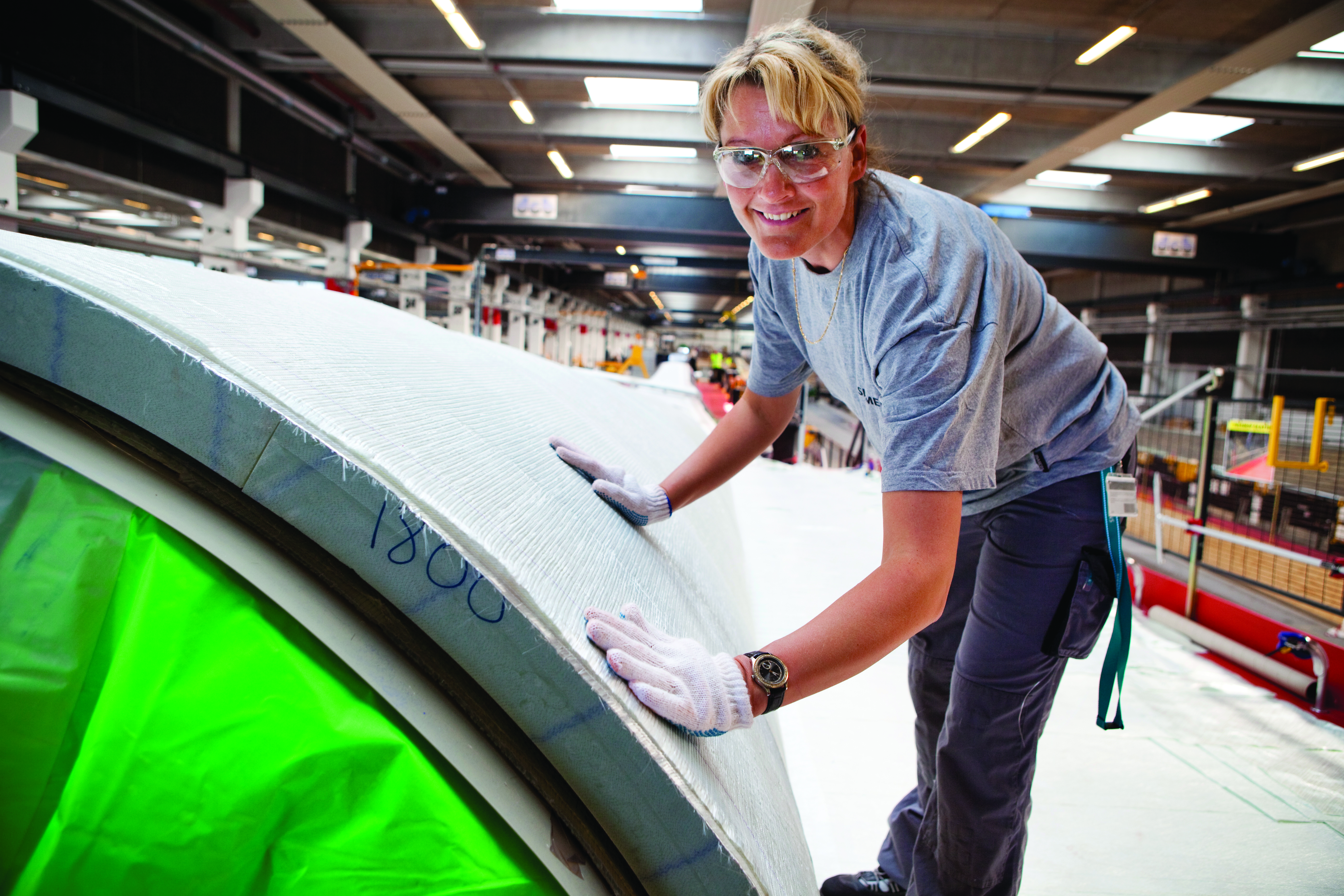 Longer Offshore Transmission Design Life
Can offshore transmission be designed, operated and maintained for up to two offshore wind farm cycles?
ITP Energised (ITPE) has been commissioned by The Crown Estate (TCE) to assess the costs and benefits of designing and operating offshore electricity transmission infrastructure for offshore wind farms for a longer lifespan than is the current case in Great Britain. Ramboll has been subcontracted by ITPE for detailed input on foundation, substructure, operation and maintenance, and decommissioning aspects.
This study explores the technical and economic feasibility of whether offshore transmission assets could be designed, operated and maintained to last for up to two offshore wind farm life cycles; potentially up to 60 years.
"

The Offshore Substation Platform substructure will need to have 4-8% more steel mass to have an extended design life, according to fatigue modelling

ITP Energised
Background
For an offshore wind farm the offshore transmission system transmits bulk power from the offshore Wind Turbine Generator (WTG) cluster over a significant distance to the onshore grid connection point where the power is injected into the onshore grid. For an offshore wind farm of more than a few hundred Megawatts(MW), the offshore transmission system will typically have one or more Offshore Substation Platforms (OSPs). The OSPs are connected to an onshore substation via an export cable system consisting of one or more cable circuits. The cable circuit is composed of an offshore and onshore cable section.
The offshore transmission system can be constructed using one of two technology types. High Voltage Alternating Current (HVAC) is a technology which uses an AC sinusoidally time-varying waveform. Most offshore wind farm transmission systems to date use HVAC technology.
Scope of the Study
This study explores whether adopting a longer design life for offshore transmission infrastructure could deliver net benefits to offshore wind developers, consumers and wider energy system stakeholders.
Extending the design life of offshore transmission differs from the current approach whereby this infrastructure is typically designed to provide transmission services to the first generator within a particular area of seabed. For example, potential benefits include a reduction in lifecycle costs, reduced materials usage and a lessening of environmental impacts.
In addition to upsides, the study also explores the risks from adopting such an approach given it would be a shift from the status quo and proposes potential mitigation measures and/or identifies where further work may be required to better understand the technical and cost risks.
Conclusions
Designing the structural and electrical components of offshore transmission infrastructure for longer life is largely technically feasible through following proven design processes and more conservative design measures. However, some risks remain and will need to be explored, particularly regarding the operational life of polymeric insulated cables which do not have a track record beyond 30-35 years.
Large plant such as oil-filled transformers, reactors and cables, will require design measures such as using higher grade paper insulation or increasing the thickness of the paper insulation to extend their design life. Extended design life for this equipment is a risk.
The OSP substructure will need to have 4-8% more steel mass to have an extended design life, according to fatigue modelling.
The OSP topside will need to be of high build quality (e.g. corrosion protection, paint, seals) and be modular to facilitate refurbishment in year 30 which will require replacement of heavy, large components. This refurbishment campaign will be a significant cost in which many mechanical and electronic components and systems are replaced.
The base cost analysis shows that under the 60-year scenario, offshore transmission infrastructure designed to serve two sequential 30-year wind farms is expected to be more cost effective by around 27.2% when compared to the 30-year scenario. However, this saving could reduce to around 7.7% in the extreme case of replacing the full export cable.
Similar cost savings are delivered on a discounted cost basis. In all but one case considered, the NPV is lower for the 60-year scenario versus the 30-year scenario. These NPV savings range from 19.0% to 22.8% at a real interest rate of 1.5% and 9.2% to 13.1% at a real interest rate of 3.5%.
The 60-year scenario will require expected additional initial CAPEX and DEVEX of about 12% over the initial cost of an offshore transmission system designed for 30 years. However, there is significantly less CAPEX required at the mid-life of the 60-year period considered.
The analysis shows that designing offshore transmission infrastructure with a longer design life can deliver LCOE benefits to the connected offshore wind project. The study identifies potential savings of between 0.8%-2% under the scenarios considered.
There are other significant environmental, CO2 reduction, and health and safety benefits from the 60-year scenario